LLI University/College Pathway Program
London Language Institute can assist students looking to use the SDS Immigration stream through our Diploma programming or through our partner pathway whereby qualified students can receive a conditional letter of acceptance into a post secondary program based on completion of LLI programming..
London Language Institute is proud to offer a University/College Pathway Program for international students (ESL) seeking entrance into high school, college and university. LLI had developed a curriculum that prepares students for academic courses taught in English and has relationships with local high schools, colleges and universities across Canada and into the United States.
General admission requirements for university entrance:
Entrance to university can vary with minimum requirements typically asking for a 75% average in the last year of high school. This minimum will not meet requirements for all universities and programs. Some of our university partners may require minimum GPA's over 88%. Admission to university is not solely based on GPA scores but also includes an assessment of the courses that were taken in the last year of high school. Some Majors require specific prerequisite courses.
LLI College and University Pathway
Preparing students for success at college and university
LLI's Academic Preparation 1 and Preparation 2 are prerequisite programs for entrance into college (Diploma) and undergraduate (Degree) university programs.  Successful completion of these programs will meet the conditions for English proficiency and satisfy the Conditional Letter of Acceptance.
Please contact our office for specific information on GPA requirements or prerequisites. We also invite you to complete the university pathway screening link and we can immediately assess your admissibility to a desired program.
New Pathway Credit to College
LLI is pleased to be offering a special credit that meets English proficiency for many public college programs.
No more stress with testing.
Course can be taken overseas and offers flexible study times.
Students can complete this credit in as little as 8-weeks or take a relaxed approach and take up to 10 months to complete.
Complete all your entrance requirements and come to Canada and enter directly into college. Students in a public college Diploma program may work up to 20 hours per week, spouse can receive an open work permit and children can study in public and high school for free!
Students may also begin studies overseas and travel to Canada and complete studies at LLI campus.
Credit cost is $1750.00
Students studying online will meet twice per week with LLI teachers and can work on their assignments at their leisure.
Students studying virtually can write exams online.
Students can also choose to study in class at our main campus
LLI provides counseling and can assist in applying to college programs
Entrance Requirements
* Must have completed high school in home country or Canada or be in last year of high school
* Must have a minimum English level ( LLI level 5) or IELTS 4.5-5.0
Contact LLI main office for more details at info@llinsitute.com
---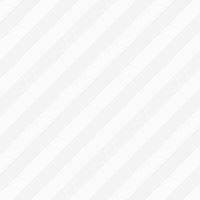 ---
Students who academically qualify will be able to receive conditional letters of acceptance based on their successful completion of our program (graduate level programs are limited). The Academic Preparation Program at LLI includes  TOEFL and IELTS training and testing along with Canadian cultural classes, math upgrading (if necessary), and specific skills required for success.
LLI is an official IELTS and iBT TOEFL testing centre.
Pathways to both college Diploma programs and undergraduate Degree programs at university
Tuition Fees for Pathway Students:
Pathway classes (AP): $1160.00/month
Pathway Classes: $400.00/month plus text book
Total 4-week Pathway tuition: $1560.00/month (includes 29 hours per week of in class instruction) ***16 weeks in total- pathway classes are taken once a student enters the Academic Preparation Program
Student schedules will change from level to level.
Curriculum Schedule ESL and Academic Preparation Schedule for Pathway Students**
Monday 9:00-12:00
Reading Comprehension
Current Events in the News
Journal Writing
Monday 1:00-3:00
This week's Spelling and
Vocabulary Words
Monday 3:00-6:00
(3:15 to 4:15)
Canadian Cultural Classes
Tuesday 9:00-12:00
Grammar
Tuesday 1:00-3:00
Reading Comprehension
Tuesday 3:00-6:00
Test Preparation
(TOEFL, IELTS, CAEL)
Wednesday 9:00-12:00
Speaking and Listening Practice
Wednesday 1:00-3:00
Grammar/Writing Practice
Wednesday 3:00-6:00
(3:15 to 4:15)
Book Club and Mathematics Class
Thursday 9:00-12:00
Grammar
Thursday 1:00-3:00
Speaking/Listening
Prepared Speeches
Thursday 3:00-6:00
Test Preparation
(TOEFL, IELTS, CAEL)
Friday 9:00-12:00
Speaking/Listening/Reading
Formal level exam
(once per month)
LLI has developed a free screening link whereby students may submit their application for review. LLI will screen candidates for admissibility to college and university programs. Qualified students will attain a conditional offer of acceptance from the university.