ESL Program and Pathway Program

English as a Second Language
ESL Program | LLI offers full time ESL programs with monthly start dates throughout the year. We have a 7-level curriculum which ensures students are placed into appropriate levels with students of their ability. Our curriculum is broken into 4-week blocks and each level is 8 weeks in duration. Classes are kept to a maximum of 12 students ensuring students receive one-on-one attention from the teacher and a great learning environment.. Class hours are 23-30 hours per week. Students can complete our entire program in as little as 12 months.
This program is offered throughout the entire year with a continuous intake of students. Upon arrival a student will take a level assessment test that is used to place students in their appropriate classes.
Students have two options to choose from including our general English stream that focuses on spoken language and our academic stream that prepares students for college and university entrance.
LLI has hosted students from more than 75 different countries around the world. We recognize that cultural diversity is a key factor in our students' successes, and ensure that every classroom has a mixture of cultural backgrounds and languages.
LLI also offers a foundation program (Pre-Beginner) for students who require assistance prior to entering Level 1. In addition, LLI offers an advanced Academic Program for students who have completed our main stream course ( AP2). Please note that students are only requited to complete our Academic Preparation 2 to meet university entrance standards. The advanced AP program is a post program opportunity.
LLI College and University Pathway
LLI's Academic Preparation 1 and Preparation 2 are prerequisite programs for entrance into college (Diploma) and undergraduate (Degree) university programs.  Successful completion of these programs will meet the conditions for English proficiency and satisfy the Conditional Letter of Acceptance.
---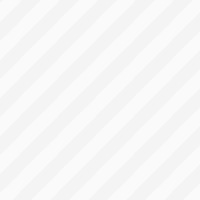 ---
---
---
---
LLI MAIN BROCHURE | ENGLISH | DOWNLOAD
---
---
---
---
---